Pastor of Community Care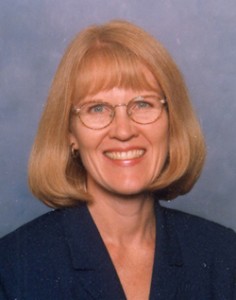 The Rev. Dr. Ruth Rosell became Pastor of Care and Counseling in 2002.  She previously served at Prairie as Minister of Small Groups (1993-1994) and as Co-Minister of Asian Outreach (1988-1992) with her husband, Tarris.  Together they helped Prairie Baptist Church resettle refugees and immigrants from Laos and assisted in establishing the Lao American Baptist Church, Lenexa.
Ruth was born and raised in Tanzania, East Africa, where her parents were Lutheran missionaries. She attended Gustavus Adolphus College in St. Peter, MN, graduating with a B.A. in nursing in 1978.
She worked for one year as a nurse at Bethesda Hospital, St. Paul, MN on a medical-surgical/oncology-hospice unit before deciding to go to seminary. It was while attending Gordon-Conwell Theological Seminary that she felt a sense of calling to pastoral ministry, graduating in 1983 with a Master of Divinity degree.  The next five years were spent in Upstate New York where she was pastor of the North Manlius United Church near Syracuse, before coming to Prairie Baptist Church in 1988.
From 1994 to 1999 Ruth worked as a psychiatric nurse at Tennessee Christian Medical Center, while she and her husband attended the Graduate School of Religion at Vanderbilt University, Nashville.  She received a M.A. in 2001 and a Ph.D. degree in religion and personality in 2003.  While in Nashville, she received training in pastoral counseling at the Pastoral Counseling Centers of Tennessee and worked there as a contract pastoral counselor for one year.  She is a Certified Pastoral Counselor with the American Association of Pastoral Counselors.
Ruth's ministry is shaped by how she views the church.  She writes, "As the body of Christ, the church is to be the embodiment of the healing, redemptive love of God.  It is to be a faith community which nurtures people's spiritual, emotional, physical, and relational well-being, enabling them to experience greater wholeness and the increased ability to love God and others.  It is to be the means by which Christ's work is continued and God's love is spread to others through significant caring ministries that meet people at their point of need."
In addition to her work at Prairie, Ruth shares a teaching position with her husband Tarris Rosell at Central Baptist Theological Seminary, where she is Assistant Professor of Pastoral Theology in Pastoral Care and Counseling.  Tarris also works as an ethicist and Program Associate at the Center for Practical Bioethics.
Ruth and Tarris have been married 30 years and have four children.
You may contact Ruth through e-mail at prairieruth (at) gmail (dot) com.