Pastor of Youth, Young Adults, and Children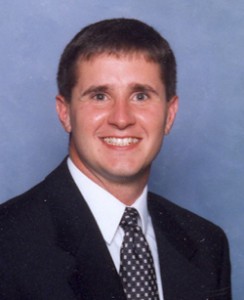 Rev. Kyle Gardner is our Pastor of Youth, Young Adults and Children. He joined the staff at Prairie Baptist on February 1, 2001.
Kyle graduated from Ottawa University in 1995 with a degree in Mathematics Education. After spending three years working as an admissions counselor at Ottawa, Kyle was called to vocational ministry by First Baptist Church in Lawrence, Kansas, where he served as American Baptist Campus Minister to the University of Kansas and Youth Minister at First Baptist. He completed his Master of Divinity degree from Central Baptist Theological Seminary in 2004. Rev. Gardner was ordained at Prairie Baptist Church on February 21, 2016.
In his free time, Kyle is an avid sports fan, especially baseball. But, there is no sport that can compare to time spend with family. Kyle's wife, Sara, is the Program Director for the Med/Peds residency at UMKC School of Medicine and a Physician at Children's Mercy Hospital. They have three daughters; Melanie, Emily, Claire and Ben.
You may contact Kyle through email at prairiekyle@gmail.com